New Labeling Rule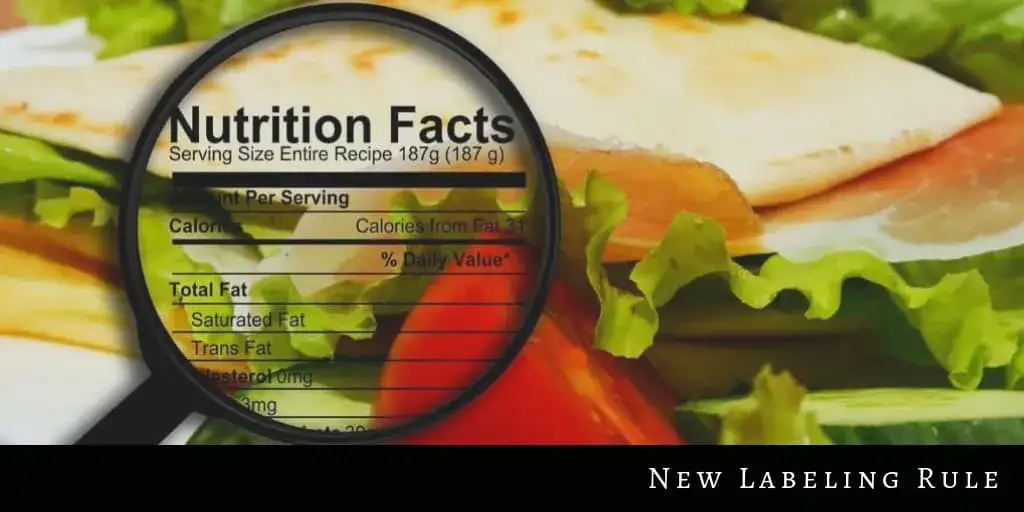 For years, both fast-casual and fine dining alike have seen changes that impact the way food is presented and the way the ingredients are described. The trend towards transparency has left owners and managers scrambling to re-work and re-evaluate their menu options, catering to governmental policy and customer demands simultaneously. While some changes are slight, there's now a new rule proposed by the U.S. Food and Drug Administration that will impact how you describe and present menu items. Listing calorie counts will now be a way of life for many restaurant owners; Are you affected?
Under the Affordable Care Act, this new regulation requires caloric count to be listed, but only under certain circumstances. Here are a few of the basics of this new legislation:
Your restaurant has 20 or more locations.

You are not an independent restaurant (those are excluded).

Both menus and menu boards must list calorie information.

Does not apply to seasonal items that are available for less than 60 days.
These rules for calorie information listings will take effect in one year and are strongly supported by the National Restaurant Association. While many restaurants have already listed calorie information for some time, this new rule will require the industry as a whole to abide.
"Americans eat and drink about one-third of their calories away from home, and people today expect clear information about products they consume," said FDA Commissioner Margaret Hamburg in a conference call with reporters.
"This is a really good thing for consumers," said Margo Wootan, director of nutrition at the Center For Science in the Public Interest. Prepared foods are not only a growing part of our diet, "but a problematic part with all the giant portion sizes at restaurants," she said in a phone interview.
While it seems like a strongly-backed move, the truth of the matter is that many pizza chains and convenience store chains had a hard time coming to terms with the new legislation. But with health trends still going strong, it seemed like the inevitable consequence of customer demand. The FDA received more than 1,100 comments from stakeholders and consumers in developing the rules, said Hamburg. "It was much more complicated than we originally thought it would be," she said.
Does your restaurant already abide by the new guidelines?