Ckitchen Uncorked Episode #3: How to Market Your Restaurant & Bakery: Budgets, Ideas, and Platforms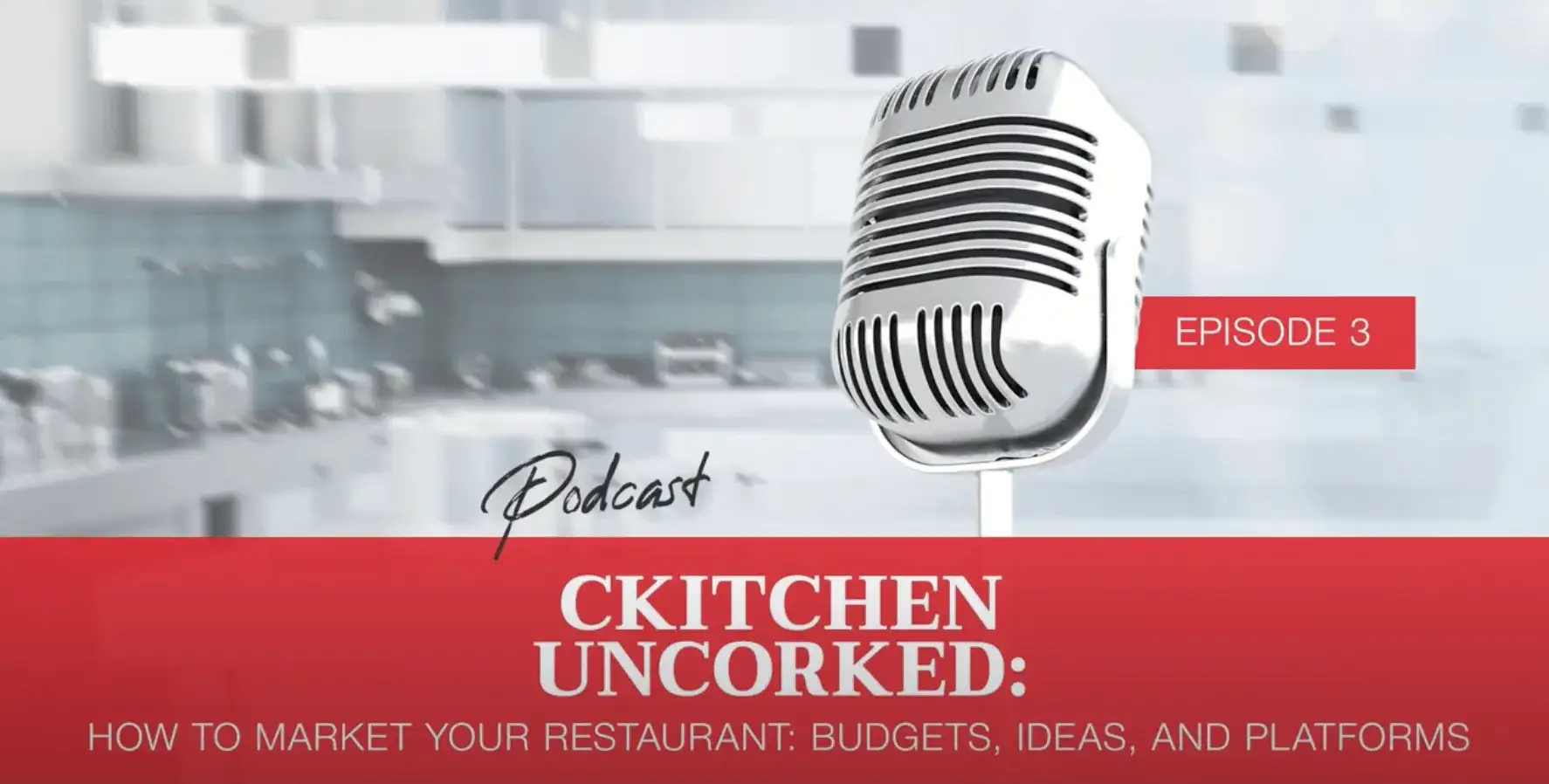 A very warm hello to our listeners and our very special guest today! Welcome back everyone to our podcast, "Ckitchen Uncorked: Restaurant Talks", where I, Chitralekha, a passionate foodie with an eye for business find my way into the US food market and speak with industry experts, seeking their valuable insights!
Previously we took a look at the various formats of restaurants, like diners, coffee shops, pizzeria etc and in our last episode i was accompanied by Chris with whom i discussed in detail, the food truck business and how much would that cost me.
While researching about my next steps, i read that,
'Marketing is too important to be ignored and left for just one department' and so I decided to jump on the topic and the folks at CKitchen advised me to contact Evan Priesel at Univex Corporation, to know more about marketing and to understand the cost of it.
Interview with

Evan, Director of Sales & Marketing at Univex Corporation
Univex Corporation is a manufacturer and distributor of cooking equipment like mixers, slicers, and dough processors, and prides itself in delivering the highest quality products that provide total customer satisfaction. Univex products are known for their engineering, which keeps them running for decades. Their products are competitively priced, and their solid innovation and safety features make Univex products the industry standard.
Evan is the Director of Sales & Marketing at Univex Corporation with a demonstrated history of working in the fields of marketing and content. His successes include:
Digital Marketing, Sales and Marketing Leadership, Team Management and Revenue Growth amongst others. Evan holds an MBA specializing in Advertising and Marketing while his previous experience includes Account Executive at M2 Technologies and Marketing consultant at ML Sports Group. He is also an Online Adjunct Professor Of Marketing at the Southern New Hampshire University.
How to Market Your Restaurant & Bakery: Budgets, Ideas, and Platforms
Questions to Be Answered in the Episode:
I'm interested in learning how much it costs to open a restaurant or other establishment in New York. I have about 1.5 millions dollars ( $1,500,000 ) and I want to understand how much of it should be spent on marketing, especially for bakeries and food trucks, as I hear that those are the two most popular choices of customers during Summers. And also, without marketing, as I have already read, there can be no success. Only if you're lucky and are at the right place at the right time (joke):
So, very often, we hear about marketing of products and thus food and beverage marketing is something I have heard about. But how does one go about marketing a service? How greatly does the marketing of a product and a service differ and how do I market a restaurant in NYC?

Does the marketing strategy change for different types of food businesses like for a cafe vs a diner or a pizzeria? Can you give us an example?
How important is it to have a website for your restaurant? Can we skip that?
As in India the food blogging scene is huge, I would like to know how it is in the USA?
What is more powerful in marketing a local restaurant - social media or physical marketing like flyers and banner/hoardings, the local radio?
How beneficial is it to get listed on a restaurant app and can you list for our listeners some popular restaurant apps? (eg. Yelp, GrubHub, Seamless, DoorDash)
Does setting up a Google business Profile help?
Anything we must take care of while making our social media presence on insta, FB, etc?
I also hear about email marketing and word of mouth marketing. I was thinking how can I garner more reviews online and at the same time, deal with negative or critical reviews?
Any suggestions about partnering with delivery services or having one's own delivery mechanism in place?
What suggestions do you have in order to be able to make a mark for ourselves in a highly competitive industry?
Why did Univex create these lines of equipment, what led them to create it?
What is Univex's company mission?? What does this equipment give to the client?
Who most often buys Univex equipment? restaurants, coffee houses, etc.
What trends work best in bakery industries and food trucks, what is happening now?
What equipment and technology are a must-have for food trucks and for bakeries (like must-haves to keep up with the marketing trends)
Any closing advice for our listeners?!
Subscribe for regular videos & press the bell button so you are notified of all new videos: http://bit.ly/2PlUk2w