Movie Theater Equipment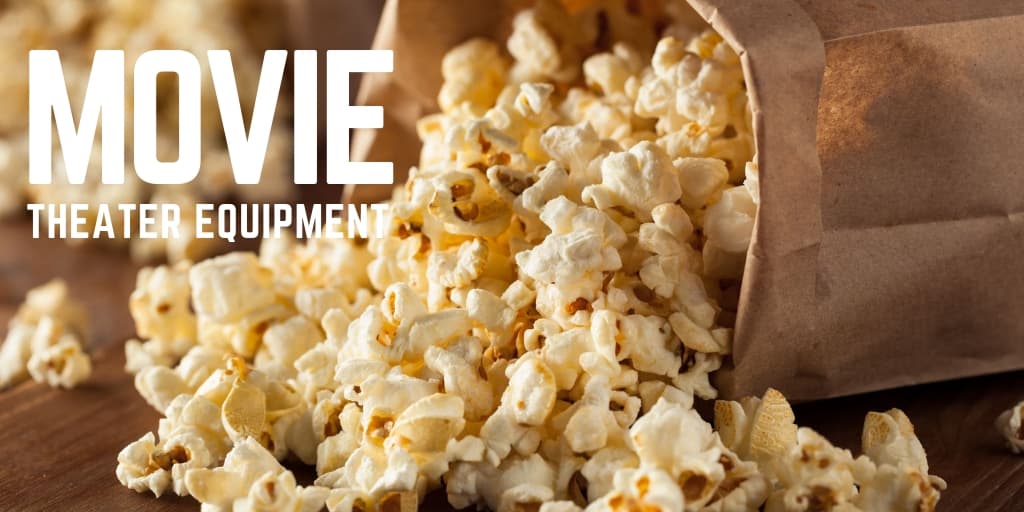 We've all walked into a theater to watch a movie and have spent more money on concessions than the movie tickets themselves. The fact of the matter is that a majority of the profits for theater owners comes from food sales. From drinks to popcorn to nachos and cheese, there are tons of options for theater concession stands to sell. Indeed, all of these items must be prepared and maintained under the same food safety regulations as any restaurant, so investing in the right equipment is the best way to ensure compliance right off the bat.
When we think of movie theaters, we normally think of big screen TVs paired with buttery popcorn and a soft drink beverage, so theater owners and operators should also consider catering to these essentials first. In terms of foodservice, here's the equipment you'll want for the movie theater basics:
Drinks
Even though many will opt for soda, different health trends have shifted demands, and children also tend to opt for different options when given the choice. In addition to your soft drink dispenser, consider some of these beverage dispensers:
Many theaters will often forego fresh coffee and tea in favor of pre-packaged and bottled versions that can simply be pulled from a refrigerated display case. It's a matter of space constraints as well as your local regulations as to what you're able and allowed to serve, so ask one of our specialists to help you out!
Food
So we all know that you'll definitely need a popcorn popper at the very least, but if you're expecting any rushes in business during showtime hours (and you should), then you'll also need to remember to get a heated display case - preferably with reach-in capabilities in the front and back - to stash bags of popcorn for easy access.
Here are some additional pieces of equipment you may want to consider for your theater, depending on the food you plan to serve and your space constraints:
Every food option you add to your concession lineup will require more in terms of food safety equipment and regulation, so make sure that your theater is prepared by investing in appropriate equipment from the get-go!